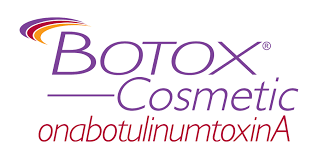 Here at Philip H. Schwenk D.D.S. P.C., we are excited to offer BOTOX® treatments to help with non-cosmetic problems. Many people think BOTOX is only used for cosmetic procedures, but it can actually help with TMJ disorders, migraines and more. Contact us today at 812-481-2121 to learn more about non-cosmetic BOTOX in Jasper, Indiana, and set up a consultation with our experienced dentist, Dr. Philip H. Schwenk!
BOTOX and Bruxism
If you suffer from the symptoms of bruxism, when you unconsciously clench and grind your teeth while awake or asleep, you know how painful and tense the muscles of your jaw can become. Using BOTOX, our dentist can temporarily halt unconscious clenching, allowing the muscles in your face to relax and your teeth to be saved from the damage of grinding.
BOTOX and Migraines
Chronic migraines affect more than four million people in the United States. If you suffer from this debilitating illness, regular BOTOX injections can help relieve your pain. Our team can work with you to create a treatment schedule that will help prevent migraines while allowing you to keep living your life completely normally.
BOTOX and TMJ
TMJ (or TMD) disorders are caused by tension in the point where the jawbone meets the skull. Like Bruxism, these sorts of problems generally arise from unconscious clenching of muscles, in this case those around the joint. BOTOX injections near this joint can prevent the muscles from engaging in the unconscious clenching that leads to and exacerbates TMJ disorders. BOTOX can even help eliminate the symptoms of lockjaw!
BOTOX and Cosmetics
For those who are interested in BOTOX treatments for cosmetic purposes, our team is happy to help. BOTOX is the only FDA-approved cosmetic treatment for temporarily improve the appearance of frown lines, crow's feet and other wrinkles in adults. In quick, easy treatments, we can help improve your appearance in subtle ways, helping to give you the smile and facial appearance you want without going over the top.
If you have any additional questions about the varied and various ways our office can use BOTOX, please contact us today! A member of our team will be more than happy to answer any questions or concerns you have.