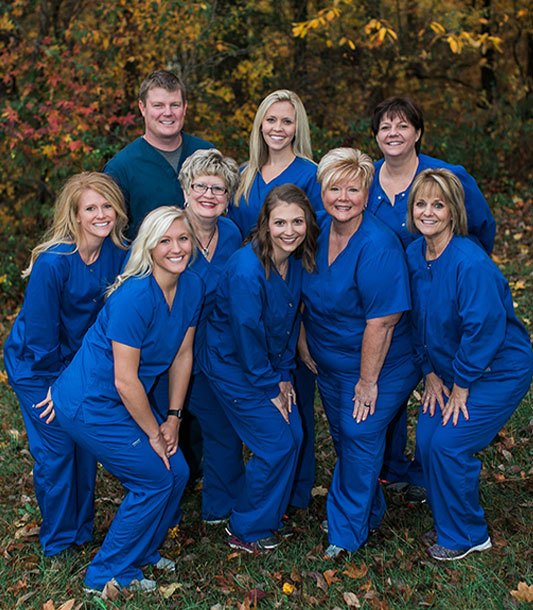 Our caring and friendly dental team has proudly served our community for many years. We are dedicated to helping everyone who comes to Philip H. Schwenk D.D.S. P.C. feel comfortable and relaxed.
Our team is always friendly and ready to help in any way we can. We welcome you to contact us today for more information and to set up your next visit with Dr. Philip H. Schwenk, our dentist in Jasper, Indiana. We look forward to getting to know you!
---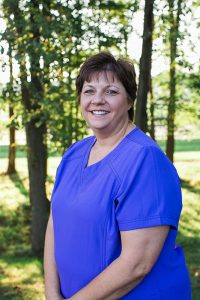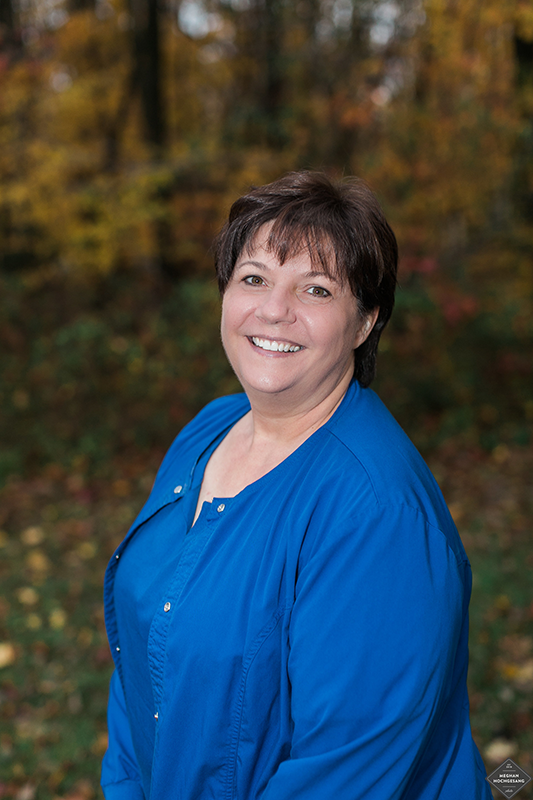 Lorrie – Dental Hygienist
Lorrie has been part of our team at Philip H. Schwenk D.D.S. P.C. for over 22 years, and she has helped many patients feel comfortable in talking about their needs and dental goals with us. She loves the casual, fun, and family-oriented atmosphere of our practice.Lorrie has been married to her husband, Tony, since 1989. They have three daughters and love to make crafts and go camping with her family in their spare time.
---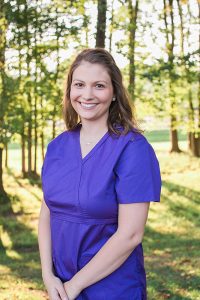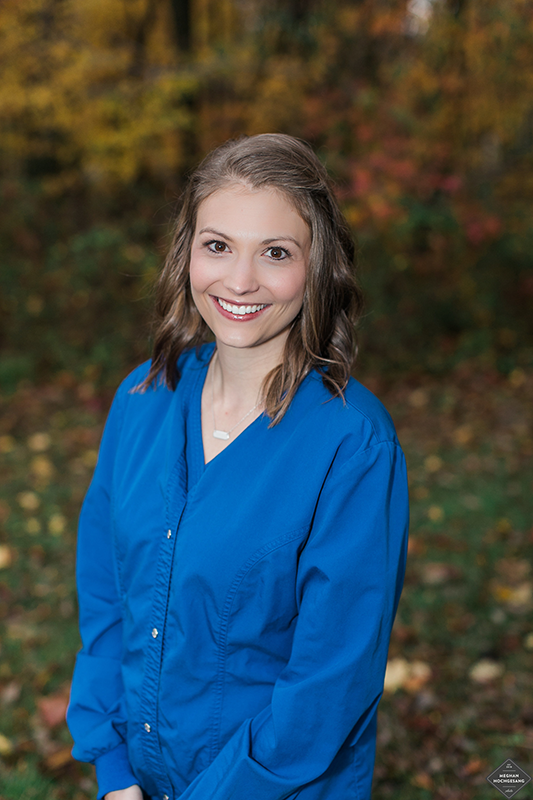 Samantha – Expanded Functions Dental Assistant
Samantha has worked as our dental assistant for the past eight years. She loves how everyone at our practice works so well together and how everyone cares so much for the team and our patients. She enjoys talking to each patient and tries to make them feel as comfortable as possible with their dental care. Samantha has been married to her husband, Isaac, for five years. They have two sons – named Kenton and Kolton – and two amazing dogs. She loves being outdoors and spending time with her friends and family.
---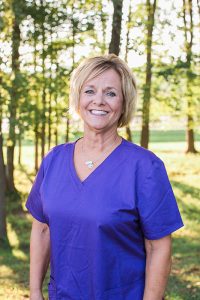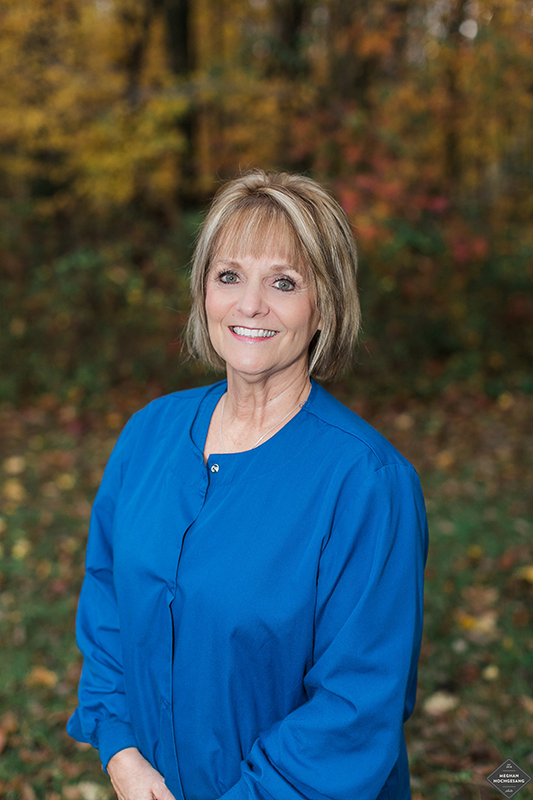 Angie – Expanded Duties Dental Assistant
Angie began working at our practice over 31 years ago and has brought a fantastic attitude of service to all the lives she has touched. You can find her helping each patient feel more comfortable with their care and reassuring them with her confidence. She loves working with such a fantastic group of people.In her spare time, Angie loves reading, scrapbooking, craft making and card making, and spending time with her husband, Greg, her two daughters, and four grandchildren.
---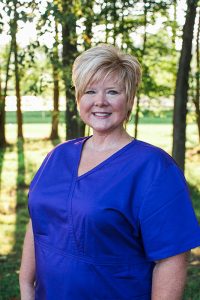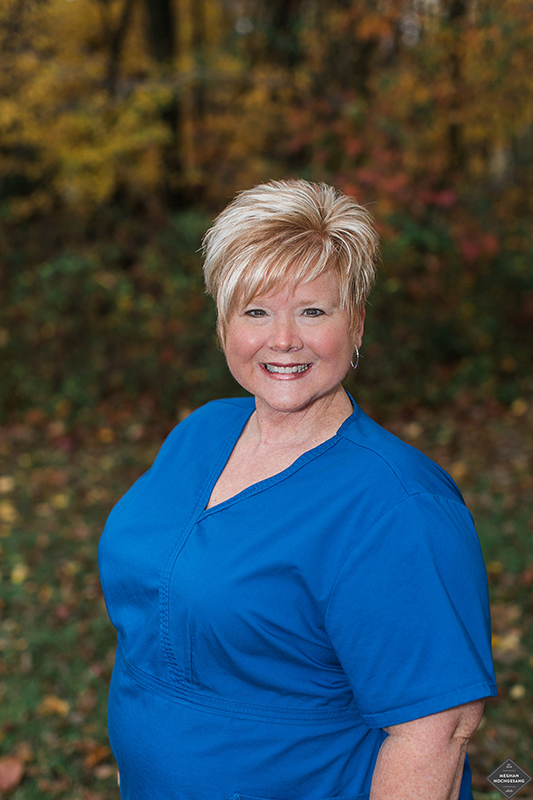 Laura – Schedule Coordinator & Expanded Duties Dental Assistant
Laura has been a pivotal member of our team for 14 years. She helps to ensure the office schedule runs smoothly for everybody and helps each patient feel comfortable as she provides their care. She loves working with such a close-knit group of caring dental professionals.Laura and her husband, Bill, have a son and a daughter, Kyle and Dana. She loves traveling and spending time with her family.
---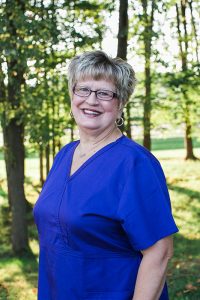 Clara – Receptionist & Insurance Coordinator
Clara has been a great asset to our dental team for over 30 years. She makes sure each patient understands their insurance benefits and costs and helps each family feel welcome to our practice. She loves that everyone in our practice is uplifting and cares about each patient and their families. Clara and her husband have three wonderful children, three grandsons and one granddaughter they love to spend time with. In her spare time, she enjoys playing cards and gardening.
---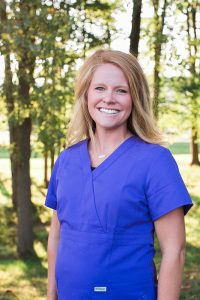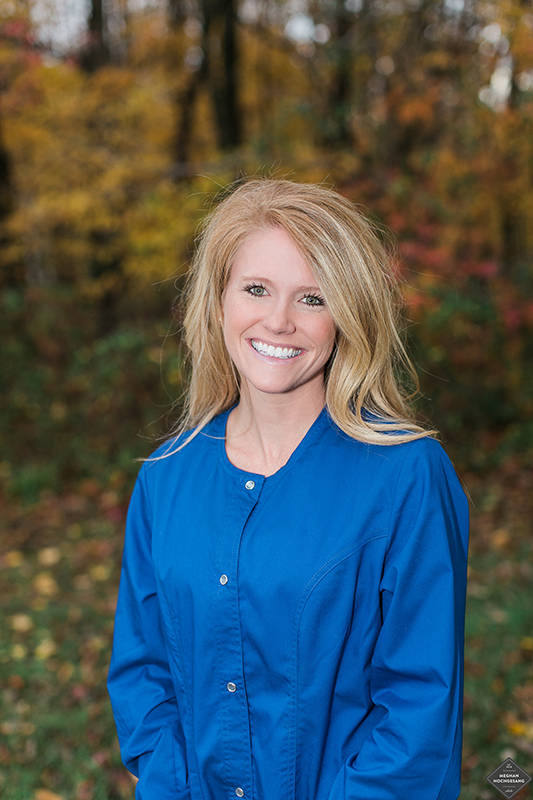 Jami – Office Manager
Jami is married to Dr. Schwenk and has been a fantastic office manager for us since 2013. She loves to see everybody smiling and striving to be their best selves. She strives to make every patient's experience at our office enjoyable and fulfilling. Jami is very proud of our practice. She loves coming to work with everyone on our team and all of our patients.Jami and Dr. Schwenk love traveling, being outside, and playing with their three children, Hadlyn, Hagan and Harrison.
---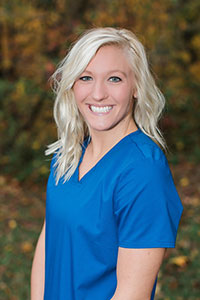 Paige – Dental Hygienist
Paige joined our team in 2017, after graduating from USI with a Bachelor of Science degree in May. She loves the friendly environment at our office. Outside of the office, her hobbies include working out and hunting. She married her husband, Hunter, in July 2019.
---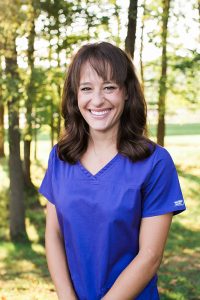 Sami – Dental HygienistSami is the newest member of our dental team, having been with us for nearly a year now. She graduated from University of Louisville in 2014, and her favorite experience from college was a Christian dental mission trip to Peru.
Sami loves how welcoming our team is and loves working with people who are so helpful and eager to lend a hand. She has the greatest personality and can relate to a wide range of people to help them feel comfortable.
Sami is very grateful to her supportive parents, Mark and Carla Schmitt. Their continued love and support for Sami and her two sisters has helped all of them to excel in their education and reach for their goals. Sami loves to work out, teach Insanity workout classes, and spend time with her family and friends.